Last night, what appears to be an act of revenge took place. An SUV drove through a crowd during a Christmas parade. By the near media silence on the driver, we all know by the Coulter Rule that he is Protected Class.
Overnight, the City of Waukesha has confirmed that the body count for last night's horrific attack at its Christmas parade has risen to at least five, while more than 40 have been injured.
a man drove his Ford Escape through a barricade and onto the parade route of the city's annual Christmas parade, causing immense damage and loss of life.
According to Red State, the NY Post and others, a person of interest has been identified as Darrell Brooks of Milwaukee. described as a "black man with dreadlocks" who was released on cash bail a few days ago.
Audio recorded by local independent journalists off police scanner chatter has police identifying the suspect as a "lighter skin, black male, dreadlocks, possibly no shoes", which matched the description from several outlets.
Info from the Wisconsin Courts page about Brooks shows his cash bond was posted just a few days ago; he is scheduled for a Zoom hearing just a few days before Christmas, according to WI court records.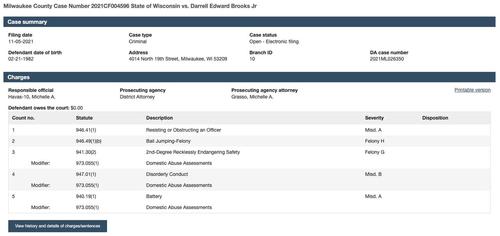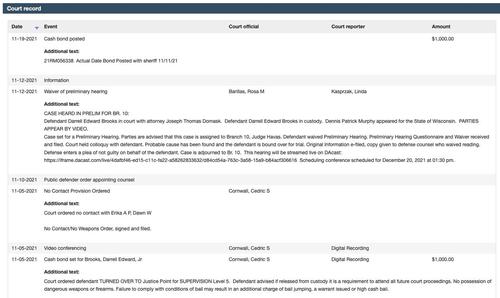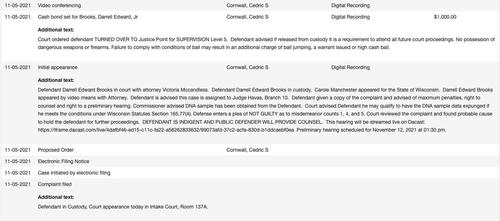 Tipsters have also stumbled upon a Soundcloud page allegedly belonging to Brooks which included rap tracks with anti-Trump lyrics. They also featured samples of Malcolm X.
The question now, as Laura Loomer noted overnight, is who exactly paid for Brooks' cash bail? Meanwhile, local authorities said the next press conference will be held at 1300 local time on Monday.