West Valley City, UT — SilencerCo is excited to introduce the Harvester EVO, a lightweight suppressor designed for hunters and precision shooters. This product is the successor to SilencerCo's Harvester 300, enhanced to include a few key features and currently available at SilencerCo Retailers. 
Accommodating calibers ranging from .223 REM to .300 WIN, the Harvester EVO is the ideal suppressor for .30 caliber bolt-guns and rifles. Consumer feedback on the previous Harvester models led SilencerCo engineers to make the EVO shorter, lighter, more affordable and ready to go right out of the box.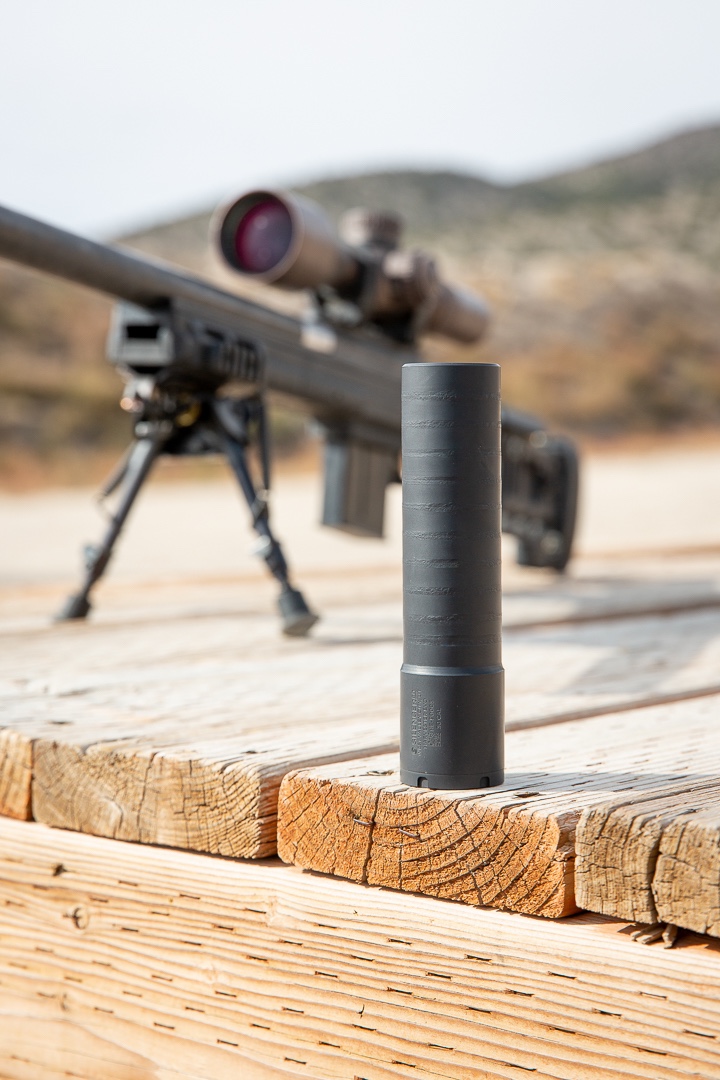 "The most impressive phenomenon of the Harvester EVO is it's lightweight nature despite being created from rugged, hard-use materials," said SilencerCo Senior Product Development Specialist, Dewie Vieira. "Weighing just 10.8 ounces, it is constructed of 17-4 heat treated stainless steel, inconel and cobalt 6 with a tubeless design. This gives the EVO an edge over other hunting suppressors."
Not only is the Harvester EVO less likely to get caught on bushes and brush in outdoor environments, but it is capable of withstanding the most extreme conditions typically encountered by hunters and precision shooters.
Product Specifications:
-Rated for calibers ranging from .223REM/5.56NATO to .300 WIN
-Tubeless and extremely lightweight design
-Weighs 10.8 ounces
-Measures 6.24" in length
-Constructed with cobalt-6, inconel and 17-4 heat treated stainless steel materials
-Compatible with Bravo Mounting Accessories
-Ships with both a Bravo ½ x 28 and Bravo ? x 24 Direct Thread Mount
-MSRP of $680
For more information on the Harvester EVO, visit silencerco.com/silencers/harvester-evo. To find the closest SilencerCo retailer, click here.