From Zerohedge
American gun owners can expect ammunition and reloading component price increases due to soaring commodity prices in the next few weeks.
Vista Outdoor, the leading U.S. manufacturer of ammunition, announced earlier this year that "supply chain constraints and increases in our raw materials" will result in "price increases to help offset those rising costs."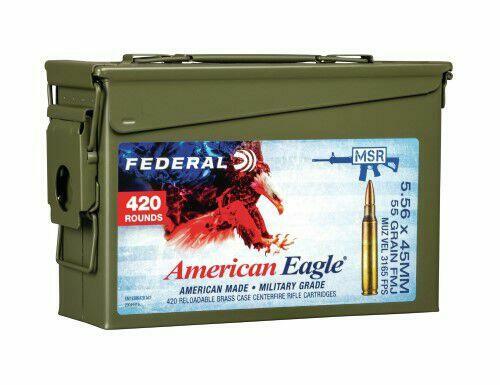 Price hikes will begin on April 1 for Vista Outdoor ammo brands, including CCI, Federal, Hevi–Shot, Remington, and SPEER. The ammo and component price increases are as follows:
Primers – 5%
Powder – 5%
Handgun – 2-8%
Rifle – 3-8%
Shotgun – 3-12%
Vista Outdoor revealed April's price increases back in December when the Bloomberg Industrial Metals Subindex Index was 40% lower than current prices today, which suggests ammo prices could be headed much higher than what was initially forecasted in December. Bullets are made of various materials, such as copper, lead, steel, and brass.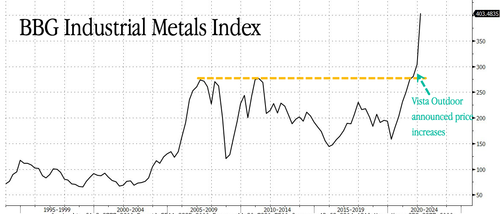 Ahead of price increases, AMMO, Inc. (separate ammunition and components manufacturer from Vista Outdoor) reports Americans are panic buying all types of ammunition following the Russian invasion of Ukraine.
The days of cheap ammo came to an end during the virus pandemic when people panic hoarded guns due to social unrest in liberal cities. Another buying wave is emerging, plus soaring commodity prices and an imminent price hike will make ammo even more expensive.
Thanks, President Biden. Your "Build Back Better" plan has resulted in the costs of everything rising (well before the Russian invasion) and now are only getting worse.