The Supreme Court has overturned Roe vs. Wade, returning the decision on whether or not abortion is legal to individual states.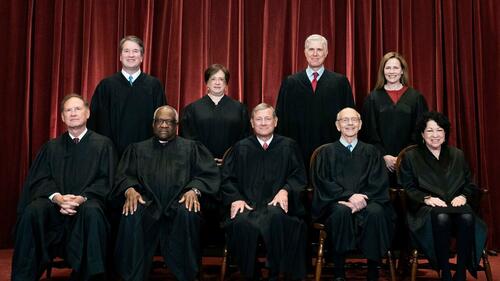 In a Friday decision written by Justice Samuel Alito – the May 2 leak of which led to widespread protests and an attempted murder against Justice Brett Kavanaugh – the court overturned the 1973 case which guaranteed access to abortion nationwide.
Justices Breyer, Sotomayor and Kagan unsurprisingly dissented.
The case at issue – Dobbs v. Jackson Women's Health Organization challenged a Mississippi law that banned most abortions after 15 weeks. Lower courts, citing a previous ruling in Planned Parenthood v. Casey preventing states from banning abortion within the first 24 weeks of gestation, had prevented Dobbs from being enacted – which the Supreme Court just reversed.
Earlier this month, President Joe Biden said that there would be a "mini revolution" in November's midterm elections if the landmark decision was overturned – insisting that overturning the law would be "ridiculous" and would drive Democrat turnout in November's midterm elections.
"I don't think the country will stand for it," he said, adding "If in fact the decision comes down the way it does, and these states impose the limitations they're talking about, it's going to cause a mini revolution and they're going to vote these folks out of office."
https://www.zerohedge.com/political/supreme-court-roe-v-wade-asdf-right-abortion