It's a good thing guns are very strictly controlled in Japan. Otherwise Abe might be even more dead this morning.
Former Japanese Prime Minister Shinzo Abe has been pronounced dead after an assassin with a homemade shotgun fired several shots from behind, hitting him in the left chest region.
Shinzo fell to the ground, where he could reportedly be seen bleeding from the neck. After being rushed to the hospital, Abe fell into cardiac arrest and was unable to be revived.
The gunman, 41, wearing a grey t-shirt and tan pants, did not flee the scene, and was taken into custody by the police.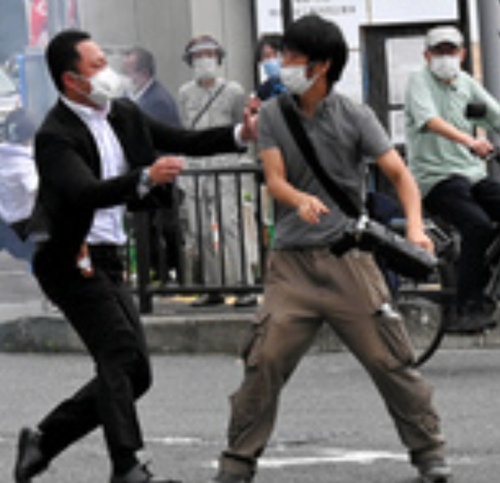 Here's the moment the gunman was tackled by security personnel.