Finally, Magpul delivers on all that shit you never knew you wanted because you never wanted it.
The new DAKA Waterproof Window Pouches are available in three sizes. One hundred percent waterproof, they feature carabiner pass-throughs (or lash points) and durable and easy-to-grip zipper pulls and strong RF welded seams.
Magpul's DAKA Ammo Sleeve is designed for hunters who need to bring extra rounds with them when venturing afield, this sleeve is easy to store in a pocket or a pack. There's room for a license or tags, and the rugged DAKA material ensures it'll be used for years to come. The bi-fold design takes up 10 cartridges.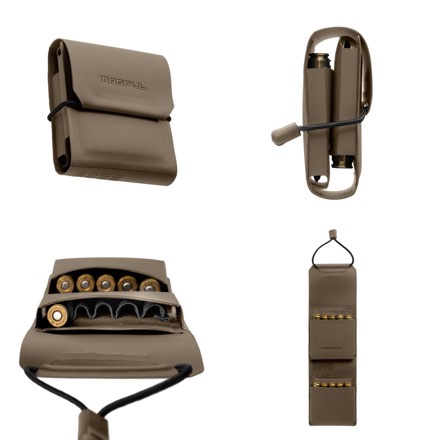 Magpul is rife with Marine Aviators so it was only a matter of time before they insisted that the company introduce aviator-style sunglasses named after the Great Santini.
These polarized wireframe sunglasses offer solid ballistic protection for additional safety and the oleophobic lenses stay cleaner longer and comfortably fit most faces.
The DAKA Double Pistol Case is a discreet, large-format carrying case designed to carry a pair of pistols of various sizes safely and securely. Internally, you'll find magazine retention bands and a zippered document pocket.